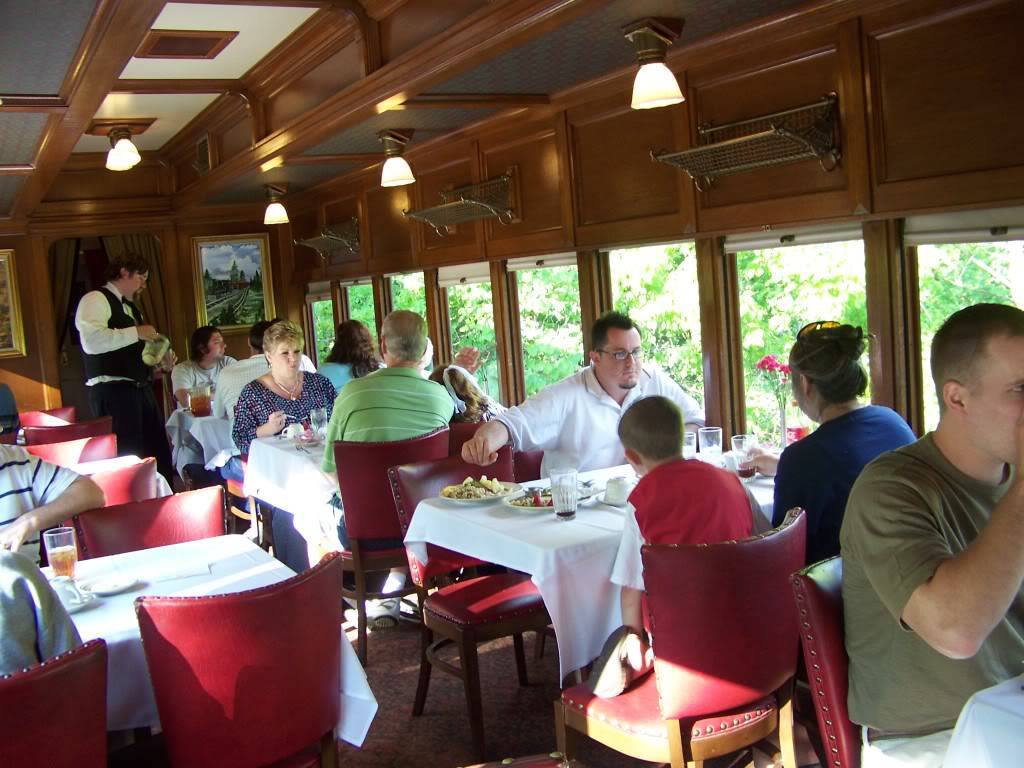 Lunch Train
12:00 PM

2023 Season

May 12th thru October 28th

Tues, Wed, Fri, Sat

No Dining Trains on Thursday

Boards at 12:15PM

4 1/2 mile trip-approximately 1.5 hrs.

The Eurekan

Menu Selections:

Chicken Salad with Fresh Fruit

Beef Stroganoff

Ham and Turkey Croissant

Grilled Cheese Croissant with Tomato Soup

Egg Salad with Fresh Fruit

Chicken Strips

All entreés are served with hot, fresh baked rolls, beverage and special dessert.

We can accomodate to some dietary restrictions if we know at least 24 hours in advance.

Prices:

Adults: $33.89

Children under eight: $22.27

Prices include train fare, meal and tax.

When booking online, the train fare will be included under Taxes and Fees.

Gratuities not included.

Reservations Required.

Dining Car is Air Conditioned.

Dining Trains are not narrated.

Prices, schedule, equipment and menu subject to change without notice.